Your Students' Union!
We exist to make student life better.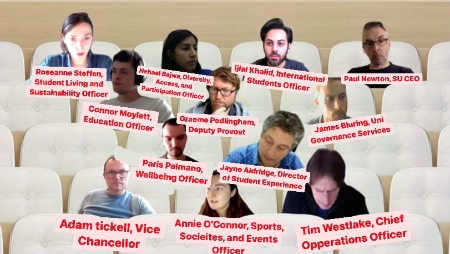 Rent, sport, mental health services: Your officers meet with University management
This week, Students' Union officers have had a series of meetings with the University senior management team. We have tried to incorporate as many of your questions and concerns that were gathered through the student reps network, connectors, committees, social media and group chats.
Spring Referenda announcement!
From 15th - 19th March, you have the chance to vote to change things at the Students' Union in three referenda - read on to see what they are!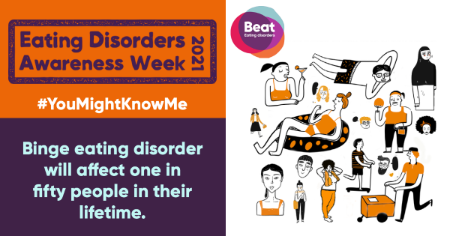 It's Eating Disorders Awareness Week
*TRIGGER WARNING: Mention of Eating Disorders* We're joining Beat in their campaign "to create a future where people experiencing binge eating disorder are met with understanding and compassion". So we'll be sharing resources for you to check out and signposting the most useful websites and accounts we could find via our social media.
University Committee Update: Student Experience Forum
Student Experience Forum is a space for student reps to raise students' concerns with university staff and management. The Forum takes place once a term.
University Committee Update: Senate
Senate is a high level committee that is responsible for the academic standards and the direction and regulation of academic matters of the University.
Student Advice
Whether you need support with your academic life, housing or personal circumstances, our dedicated Advice team can help.
Get Advice
Wellbeing
Have a look at all the wellbeing tips and resources on our Wellbeing page - you never know when you might need them.
Wellbeing
Student Representation
Meet your Officers - the team of students responsible for leading your Students' Union and ensuring student voices are heard by the University.
Student Campaigns
Campaigning is a big part of our work at the Students' Union. Whether representing students within the University or campaigning at a local or national level on big issues, it's built into our ethos.
See our campaigns